Diesel Fuel Conditioner Brochure
The makers of Australia's No. 1 selling Lead Replacement Additive, Flashlube, have just released the state of the art Flashlube Diesel Conditioner.
Flashlube Diesel Conditioner is a premium diesel fuel additive utilising the world's latest technology available in producing one of the highest quality diesel fuel additives on the market today. Extensively tested both in the laboratory and in the field, Flashlube Diesel Conditioner delivers impressive results in engine performance, fuel economy & emission reductions.
There are clear & measurable advantages of incorporating Flashlube Diesel Conditioner into diesel fuel. Drivers will appreciate the differences in terms of drivability, reduced combustion noise, longer component life, and reduced operating costs.
Specifically formulated to clean, lubricate & protect diesel fuel systems and the upper cylinder area, Flashlube Diesel Conditioner will save you money with improved fuel economy, and help save the environment by reducing harmful emissions in all diesel engines with a combination of the latest synthetic base oil & additives.
By reducing diesel emission pollutants from passing through to the Diesel Particular Filter (DPF), Flashlube Diesel Conditioner reduces DPF regeneration processes, effectively increasing the service life of the DPF.
Note: The main cause of DPF failure is short stop-start driving distances, as well as the incompatible use of DPF oils and additives.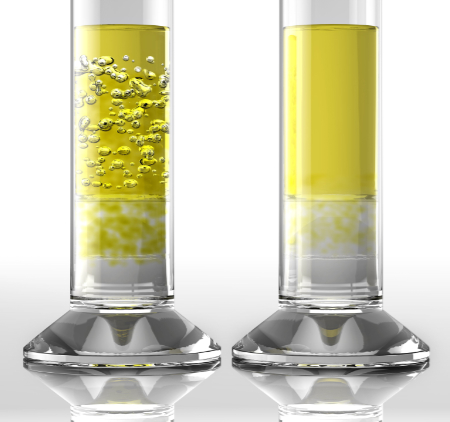 Application:
Flashlube Diesel Fuel Conditioner is recommended for use in all Diesel engines including
Road - Truck, Bus, 4X4, Commercial
Agriculture - Tractors, Diesel power plants etc.
Industrial - Graders, Rollers, Generators
Marine - Diesel Powered marine engines
Features:
Range of pack sizes available, from 50 ml to 20 Litres
Competitively priced
Designed to perform in next generation Diesel Engines
Compatible with fuel filters and elastomers
Chlorine free chemistry
Concentrated - 50 ml treats 50 Litre
Benefits:
Improved Fuel Economy (Up to 6.5%) & Power
Cleans Injectors & entire fuel system
Lubricates Injectors, pumps & upper cylinder area
Exceptional lubricity for low sulphur fuel
Reduces Diesel smoke & harmful emissions
Compatible with fuel filters & gaskets
Extends engine life
Extends fuel storage life
Reduces foam for faster filling
Protects against corrosion
Dispersant for insoluble gum
Now in distinctive new packaging, Flashlube Diesel Conditioner is designed to protect Diesel engines, particularly for those who want to switch over to Low Sulphur Diesel (LSD), or Ultra Low Sulphur Diesel (ULSD) fuel.
Available in a range of sizes including 50mL, 250mL, 500mL, 1L, 5L, and 20L.
Treat Rate:
1 Litre treats 1000 Litres of Diesel Fuel